(this page is under construction)
U3A South Australia has a Not For Profit account with Google Workspace through which Google supports community and charitable organisations. Through this account we provide a free Meet subscription for tutors within affiliated U3As in SA who are approved to deliver an online course.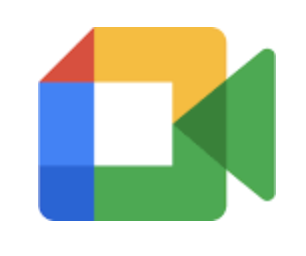 Meet is Google's video meeting software, similar to Zoom. To be eligible for a Meet subscription…
Gain the approval of your local U3A in the usual way for a course that you plan to present online through U3A Statewide to members across South Australia. Your course will operate under the authority of your home U3A.
Arrange for your Secretary to notify John Travers of Statewide (jtravers@gmail.com) that you are approved to present an online course via Statewide and request a Meet licence.
You will receive an invitation to join Google Workspace. Reply to this, following the instructions to create your a new password, and you will receive your ID eg: joebloggs@u3asouthaustralia.org.au
You will be asked to agree to the terms and conditions under which the licence is given.
Getting to Know Meet
Our Meet licence allows sessions of any length, up to 150 participants and the ability to share a screen to present information. It does not allow recording of sessions.
Google has extensive support material in how to use Meet.
Presenting
Chrome is the preferred browser for Meet because it offers the 'Picture in Picture' (PIP) option. This shows the presenter a all the participants in a floating window while the presentation occupies the main window. As shown below, the PIP window is to the right. The presenter's cursor is visible as a pointer. Other browsers are likely to get PIP capability in time.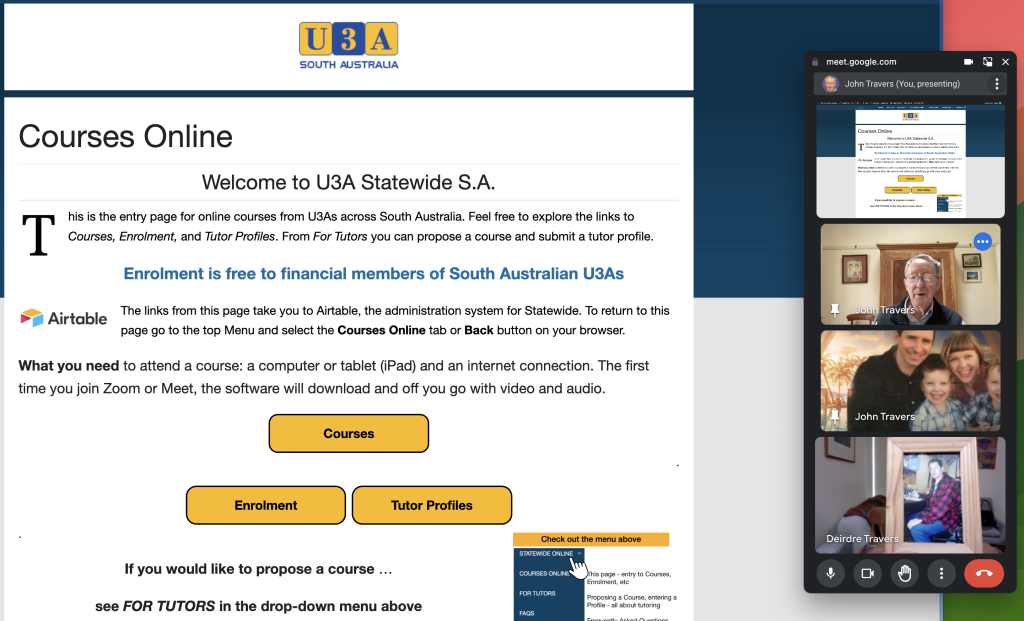 Never present (share) the entire screen, because this produces the 'infinity mirror' effect. Rather, choose either a Window – of an open application or a Tab in the Chrome browser. This means that a presenter can jump from showing tabs of web pages to a Power Point or other windows.