Links to Interstate and International branches of U3A
Australian websites for Seniors
U3A South Australia does not make recommendations about the benefit of the following websites.  It is for you to make a judgement as to their usefulness.
Corpus Christi College, Cambridge 
The 2017 lifelong learning summer school at Corpus Christi College, Cambridge enables participants take some academic courses for the love of learning,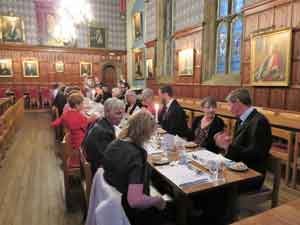 live and take meals in the College (founded in 1352), and have a pretty full and exciting social programme to get the most out of being in Cambridge. In sum it is a fantastic opportunity to spend one or two weeks experiencing the highlights of Cambridge college life in the company of other lifelong learners from around the world!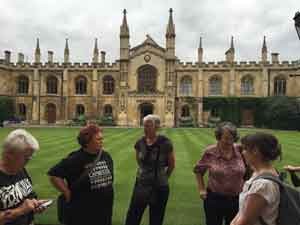 Co-ordinator Dr Nick Godfrey said, "Given the recent significant drop in the value of the British pound against the US dollar and other major world currencies, this coming year might be a particularly good year for people to come to Cambridge and visit the UK."
---
Are you passionate about archaeology?
Teaching the practice of Archaeology since 1998 to people from different countries and different ages, have enriched us greatly and we have finally designed a program thinking on all those friends passionate for archaeology, history, for discovering other countries, cultures, languages, food… with no age limit. In other words, for people able to enjoy getting their hands dirty unearthing Roman history and a long chat sharing a glass of good wine.
Roman Fortress Pulpon Seniors program is a hands-on experience in excavation at a Roman archaeological site in the centre of Spain, along with an immersion in Spanish history, culture and traditions. It is specially designed for archaeology lovers with or without a degree in archaeology or previous field experience. Based in a beautiful traditional house at Carrascosa del Campo, we will explore historical cities, archaeological sites, Roman mines and castles, visit local wineries and taste the best traditional dishes and wines. Archaeospain directors, Catalina Urquijo and Dionisio Urbina, will guide the program and are willing to share their more than 25 years of experience as archaeologists with the team.